iPad Wiki is a community-driven open-source database about Apple's iPad tablet computer. It is a collaborative, user-friendly community that anyone can participate!
---
iPad Pro 5th generation, or iPad Pro (2021), is the fifth iPad Pro generation that was introduced in April 2021 Special Event. The iPad Pro uses an Apple M1 system on a chip that was designated for Apple's desktop-class iMac and Macbook, and it incoperates a 50% faster 8-core CPU and a 40% faster 8-core GPU when compared to the previous iPad Pro. The Apple M1 iPad Pro was released on May 30, 2021.
Learn more
---
| | | | |
| --- | --- | --- | --- |
| iPad Wiki is hosted on Fandom, a MediaWiki software and supports wikitext, and personal CSS and JS. | Participate in creating or revising articles, on every topics imaginable! | The historical archives and latest updates on Apple's iPad | Discuss and shareiPad tips and tricks! |
---
…that iPad 2nd generation was the first iPad model available in multiple finishes?
…that Apple CEO and co-founder Steve Jobs died the same year when he introduce iPad 2nd generation
…that iPad provides an advantageous interface for generating media and manipulating data?
…that iPad 2 to 4 generation was criticized for their poor camera functionalities?
…that iPad Air 4th generation was the first iPad to employ liquid retina display, optizmed LED displays.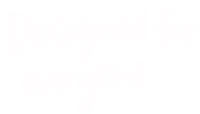 iPad Wiki is a spin-off of the Apple Wiki and is affiliated with the Xiaomi Wiki and the Microsoft Wiki.
---
In the News
Lean more about Apple's environmental ambitions and recyclable materials of iPad.
...

Refresh
·
More news...